ON-LEVEL MATH BINDERS:

Please bring your supplies to school and we will work together to get your binder set up.
Thank you!


All of my math students are required to have and maintain a dedicated, well-organized binder containing all-important papers for this Math class only.





Supplies Needed:


* 1 inch view binder

pencil pouch (please no velcro or zippers)


*

2 grading pens (any color, NOT black)


* lined paper
​ * pencil pouch
*

3 dividers


*

many, many pencils


​


Binders usually last the full year (last year only 3 out of 65 had to be replaced before the end of the year). Dividers will need to be replaced during winter break. Routinely check with your child to see if they need new pens, pencils, or lined paper.
---
Why binders?
​
First, i

t encourages each student to place all class material into a central place for easy access and retrieval for study purposes.



Secondly,

it serves as a clear indication of a student's standing in the class. Student binders contain all graded work. Students can easily see if and where they need help.



Finally,

and most importantly, the main purpose of this binder is to instill in every student the invaluable organizational skills required to successfully prepare for sixth grade and beyond.


​Binders are routinely kept in the classroom. Students are welcome to take them home to help with homework. Students are welcome to come and get their binders during 4th period or during AVID classes.

All binders MUST go home the night before a test. As sixth graders, I expect them to work on responsibility.

Being responsible means remembering to make sure that they have all supplies needed for class. This means that students will not be allowed to go to their lockers or other classrooms to look for missing supplies.
---
---
After each test, we will clean out binders. We NEVER throw anything away (at least not at school) any math pages. Students will need to look at their work and decide to where should it go . . .
* . . . in the reference section of their binder (because they feel that they will use it daily or weekly)
* . . . in their math portfolios (this is information that is needed to help study for the STAAR). The week before the STAAR, the portfolios will go home to use a study aid.
* . . . home. I hate for students to throw things away before parents/guardians are able to see them.
---
Powered by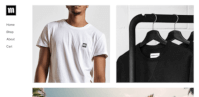 Create your own unique website with customizable templates.